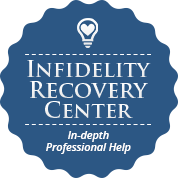 Thank You!
Hello. Dr. Huizenga here.
My shopping cart has processed your order. The cart should confirm your order and give you a transaction ID.
I'm glad you are here.
I look forward to serving you and enabling you to experience warm and tremendously happy moments in your life and relationship.
My team and I are committed to your well-being and want you to feel safe and experience predictability with us.
We start by telling you want you can expect in the next few minutes.
1. Our shopping cart will automatically send you an email with instructions on how to access the information you just purchased.
Now, this happens most of the time.
Sometimes, the email gets sent to your spam folder, the cart is slow (overwhelmed!) in sending out the email or your email gets lost in cyberspace.
If you do not receive the email within an hour, call our toll free number 888-525-3510 and leave a message along with the date of purchase and transaction ID. Alli, customer service, will respond within one business day.
Please also check your spam folder and/or filters.
2. Enter my email address (Bob – at – BobHuizenga.com) in your email address book or contact file, to make sure you receive future emails.
3. Learn and embrace the significant shifts you will experience in your life and relationship.
I look forward to our journey of learning and change.
Warmly,