How to Survive the Affair
Targeted Recovery Program for YOUR Type of Affair
Welcome. I'm glad you are here.
Maybe you just found out! OUCH!
Maybe the affair has dragged on and on and you are emotionally spent and desperate.
Maybe the affair is stopped but every ounce of you yells, "Don't trust; Are they lying…again?"
Maybe you are confused: "Do I REALLY want this marriage, after all this?
The next few minutes you spend reading this page could be a real game changer for you.
It may be the best few minutes you ever spend, if you want to not merely survive the infidelity but build a relationship that becomes better than ever.
Yes, that IS possible.
At least that is what hundreds of others, like you, facing the demon of infidelity, have told me over the past 15 years through emails, comments and phone conversations.
The Affair need not be the end of your world
or even of your love life.
Sure, it may feel like it… some days the god awful pain sears through every cell in your body leaving you exhausted, numb and terrified.
You know you want something different. this just cant go on.
You wonder if you will EVER make it, if you EVER will be able to trust and have love again.
I sometimes use the mantra in my coaching: "Remember, this too shall pass!"
Yes, you CAN make it.
And, I will offer you exactly what you need, what thousands of others have used, to survive and reclaim love in their lives.
Read on ONLY if these Apply to You
I assume you are here because…
You are intelligent, caring, responsible and want to do the right thing
You have the courage to look into the dark places and ask the right questions.
You want to learn, soak all this in, understand, make sure all bases are covered
You are confused but want to find a good way through this mess
You are at the right place if these qualities fit you.
I would like to work with you.
This is not for you if…
You are looking for the quick superficial fix, the "secret" or "trick"
You want to push the Easy Button, rather that ask the hard questions
You can only blame and condemn your partner,
You close your mind to learning new ways of looking at your partner or your relationship.
If these resonate with you, I suggest you stop reading and move on.
Where You Can be in 60 Days
I'm Dr Bob Huizenga
I've logged over 25,000 hours as a Marriage and Family Therapist in private practice, launched the first ebook on infidelity and dedicated the past 2 years developing an extensive online course that I offer you.
I just received this email a couple days ago…
Thank you Dr. Huizenga. Everything I received from you helped me in my healing after my husbands affair 2 years ago. It was such a struggle to "make him" see my point of view and see what he did to our family. The ironic thing is, I didn't HAVE to make him see anything, he already saw it, the view was hidden deep within him but he dug it out, eventually! They key was to let HIM dig for it! I used your methods and to my unbelief, it worked! 2 years later we have the best marriage we could of hoped for. Our communication is superb, the time we spend together is Intentional and without interruptions with electronics, we make love more and guess what, the OW still works in the same building! TRUST needs to be rebuilt, and it was. It took some time, a long time but he certainly earned it and till this very day assures me of his commitment to our marriage. One thing too, I also took responsibility of MY lack of being a good and attentive wife (NOT SAYING WHAT HE DID WAS JUSTIFIED bc OF THAT) but after 21 years of marriage and three boys my alignment of our Marriage was all off! I still have "triggers" till this day, but with God's help I overcome them and my husband helps me through them, lovingly! LIVE in the PRESENT, not the past. It doesn't help to keep reliving what happened, push forward and most importantly, love yourself! These are the things I have learned from listening to you and reading your materials! THANK YOU
Now, I'm not guaranteeing this will be your result. (Maybe your marriage is not meant to be; and I have resources to help you with that dilemma as well.)
Imagine some point in the future (like 60 days from now) sitting down and writing me an email about the calm and inner peace that rules your life and relationship.
Ok. let's get started.
The First Critical Step: You
MUST Experience Success
When you found out, you were devastated, but there was a part of you that was hopeful and had a fair degree of confidence in you and in your marriage.
You counted on the love that brought you together to emerge once your spouse admitted the nonsense of the affair.
So, you thought it would be over.
And, it wasn't.
You thought there would be an end to the lies, the sneaking and the betrayal.
And, there wasn't.
You thought a good reasonable sit-down talk would bring an end to the affair.
And, it didn't.
You knew they would agree to the counseling.
And, they didn't – or went and made it a "game."
You thought, even in the midst of their affair, they would still care about you.
No. You are met with cool disregard.
Everything you tried – reasoning, meeting their needs, promises of YOUR change, counseling, repeated affirmations of your love, begging, pleading, screaming, offering space, arguing – was met with stubborn, aloofness or downright rejection.
EVERYTHING you tried did not work!
You are married at best to a stranger and at worst someone who could care less about you and the impact of the affair on YOUR life.
Unfortunately, I've encountered an untold number of betrayed spouses who live like this for months and even years.
Talk about pain!
Here's the Obvious conclusion: What you thought would work – and what the "world" tells you will work – Doesn't Work!
You MUST experience success.
You MUST See and Feel the Change in
Your Spouse, in your Marriage and
in Yourself Quickly – within 48 Hours is Ideal!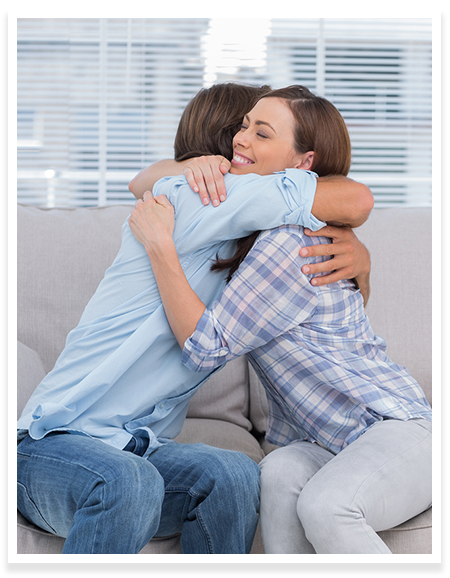 And, you WILL experience change and the power you have to create change when you refuse to follow the crowd and focus on that which brings about TRUE positive results.
I've create a 48 Hour Infidelity Boot Camp with the express purpose of showing you what you MUST do to find relief and get Quick Results – within 48 hours.
Here's what a large number of my coaching clients say, "You list the '6 Killer Mistakes that Prolong the Affair and Your Misery,' and I want to tell you I made every one of them!"
We both get a laugh as I usually reply, "Welcome to the Club."
The 48 Hour Infidelity Boot Camp Module teaches in detail the whys and wherefores of the Killer Mistakes and offers two Tools that that you will find extremely powerful in getting RESULTS.
The odds are extremely hight that…
You WILL get your spouse's attention
Their eyebrows will raise,
Their face melt with compassion
You will hear words of understanding
You will experience them "chasing: YOU
They will carry on more than a grunting conversation
or in some cases call an immediate halt to the affair.
If you fail to get the response you want, you nonetheless will have critical and valuable information about your spouse that you carry forward into further Modules of the Infidelity Recovery Center. Not all is lost.
I want you to experience change, get results, find relief quickly, so you can move ahead with the Recovery Process breathing easier with more confidence.
Time is NOT on Your Side
Here's another reason early and immediate success is vital: time is not your friend.
Your relationship is either spiraling upward or downward; it doesn't stand still.
Now your relationship is spiraling downward.
And, the longer it falls in this direction, the more difficult it becomes to turn your spouse or marriage around.
Your spouse finds it more and more difficult to break it off with the other person.
Often their shame and guilt, intensified over time, leading them further and further way from what they know is good.
It becomes easier and easier for them to walk out the door to their lover.
It becomes easier for them to dismiss you, ignore you, reject you, react against you and do what ever they have unconsciously learned to push you away.
The destructive, painful habits only grown deeper roots over time.
Time is Critical.
It is TIME to Begin the Recovery now!
The first step is to know specifically what you must and can do to Find Relief and get Quick Results.
You Must Discover the TRUTH about
Infidelity to be FREE of it
You see, the reason 98% initially fail at confronting the affair effectively is they totally misunderstand infidelity.
Do you realize how crazy this is?
Your spouse chose an affair to manage their emptiness and it's you who blames yourself!
Once you understand infidelity, everything changes.
You think an affair is about falling out of love with you and falling in love with someone else?

Wrong. Infidelity has absolutely nothing to do with love.

You think an affair is the result of a bad marriage?

Wrong. A marred marriage does not cause infidelity.

You think the affair is your fault; that you didn't meet needs, took for granted, etc."

Wrong. Their affair has absolutely NOTHING to do with you.

Just get them (and your marriage) into counseling and it will be fixed.

Wrong. Joint counseling during infidelity is a recipe for disaster.
Myths, half truths and distortions about infidelity that you were raised with keep you utterly miserable, feeling helpless and even stoke the emotional fires of their affair and keep it going.
I wrote the first ebook on Infidelity early in this century, and it was an instantaneous best seller.
Why?
Because is destroyed the debilitating myths and distortions about infidelity and told the TRUTH.
And, when that happens, LIFE CHANGES.
Here is just a handful of the hundreds who wrote me about "Break Free From the Affair."
"I find your writings an incredible source of comfort. I find power in knowledge and you have helped me regain myself in all this mess. THANK YOU!"
"Thank you, I feel like I have an answer now and help. Thank you again. Bless you for helping so many people. I wish I had found your site a year ago and I might not be in this mess. Sincerely, Debra."
"It has helped me in regaining self-confidence before I take any decision about my marriage. Getting to know that his affair was HIS decision and not my fault, has helped me to stay strong and focused"
"Ir was like a road map because I wanted to work on my marriage but did not have any clues"
"I read it Monday night and by Tuesday, I felt really good. I felt like I could control everything and not have him in my thoughts every second."
"I downloaded it last night and it has been very eye-opening. It is wonderful that just when I needed some practical and sound advice."
"Already, I have started putting into practice the suggestions from your materials and usually feeling empowered."
"I don't even know you, but you and your book have been a tremendous comfort to me! I am anxious to see how my husband responds to my newfound inner strength and assertiveness."
"I just want you to know how comforting I've found "Break Free… " I am actually beginning to personally detach myself from this whole situation. There is no comparison between my present mental/emotional state today and just 3 weeks ago. I feel pretty confident to confront my husband now"
"Thank you so much for writing Break Free and making available for instant download. It has saved my marriage and perhaps saved my life when I was down the most!"
"Thanks for giving me back my sanity and assuring me that I am not deficient, the marriage was not horrible, etc."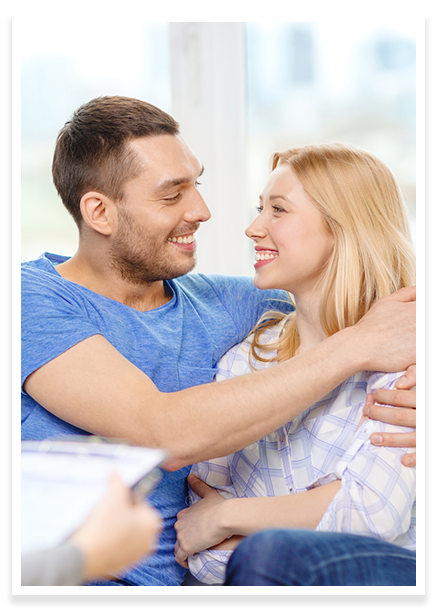 Wow!
Pick out the testimonial that best applies to you… and I want that for you… soon!
"Break Free From the Affair" is found in the Affair Recovery Module of the Infidelity Recovery Center.
Here's a taste of what you will discovery In the Affair Recovery Module:
The TRUE reasons and motivations for your spouse's affair
An Idea of how long the affair will last
An indication of the degree of difficulty of ending the affair
The CRITICAL questions you MUST first ask yourself
Skills and strategies you can use for the affair facing you
As I stated before, once you understand, in-depth, the TRUTH of your affair, everything changes.
Your eyes are opened; the pain, the fear the rage the obsessive thoughts and images begin to take a back seat in your heart and soul.
And, as the testimonials say, they are replaced with a spirit of hope, calm and empowerment.
I like that!
How to DISRUPT the Affair
Once you discover the power of knowing the TRUTH, the Infidelity Recovery Center moves you ahead to the Advanced Recovery Module where you develop a plan.
This Plan, which is targeted and purposeful, is designed to DISRUPT the affair.
I assume you are human, correct?
If human you REACT when you discover the infidelity.
Unfortunately this REACTION only prolongs the affair and your misery.
You do exactly what is most NOT HELPFUL in confronting the affair.
And, you hate reacting don't you?
You feel out of control.
You feel helpless.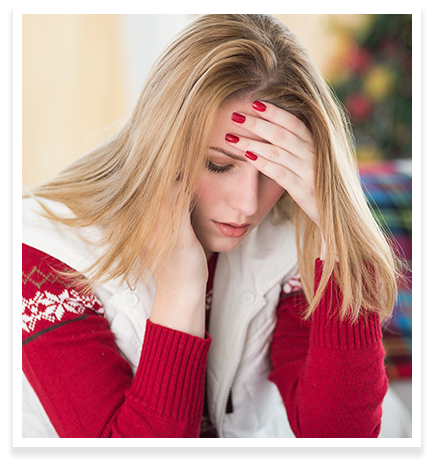 And, how you react (perhaps rage, perhaps withdraw, perhaps placate, perhaps beg, etc.) is not who you truly are and not who you want to be.
But, you see no way way.
You are emotionally on auto pilot – and headed for a crash!
And, in the worst case scenario, your REACTION, in the mind of your cheating spouse, justifies the affair and keeps it going.
As you move into the Advanced Affair Recovery Module you begin to strategize.
You are ready to ACT – with purpose and with power.
You've identified the type of affair and are now are ready to use one or more of the tactics taught in Level 4 that DISRUPT the affair and shake your cheating spouse to their core.
Your cheating spouse will respond differently.
You've changed the game.
They no longer can count on the predictable that justified their affair.
The Recovery process truly begins at this point.
This is where you experience your spouse
raising their eyebrows at you,
stuttering and stammering,
lost for words,
sometimes scared stiff
or in some cases, ending the affair
and apologizing with a new commitment to you.
…all because you DISRUPTED the affair and took the lead in offering hope for integrity, honesty and trust.
How to Build Trust
Realize, this also is just the beginning.
Here's a law: the more options you have in a system, the more power you have in that system.
The more you know about infidelity the more successful you become it moving toward its resolution.
The problem: we all have blinders that see the world from a narrow perspective which lessens our options.
This is where personal one-on-one coaching with me(Level 5 of the Infidelity Recovery Center) has proven invaluable.
Others, like you, have benefited from personal one-on-one coaching by…
Formulating words and phrases (in new, fresh and non confrontational ways) to share with your partner that bring about resolution and reconnection without ultimatums, drama or wimping out.
Understanding and even appreciating the hidden meaning beneath your partner's distinctive words and actions. You will begin to realize that their problem is not your problem. In understanding you will feel compassion and no longer have a need to react.
Enabling you to get to CORE issues and patterns quickly. We, with a deep sense of care, cut to the chase quickly. We peer beneath the old ways and target the underling fears, anger, needs and concerns. Once spoken they lose their power. Identifying the CORE issue(s) usually takes 15 minutes. No need to talk your problems to death
Measuring your progress, so you maintain your commitment and enthusiasm for life changes. We will break down progress into smaller steps so you are grounded in what is possible.
Relearning love, marriage and relationships. A new world of love, marriage and relationships will open to you, no long shackled by fear based thoughts but now open to a love that is deep, fearless and lasting.
Personal one-on-one coaching puts the last piece in place: your capacity to TRUST.
You now know when to TRUST that your spouse speaks with honesty and integrity and perhaps, more importantly, you now TRUST that you are indeed a person of worth and dignity are are able to read with certainty your internal messages.
If you are serious…
If you are determined…
If you have had enough of the affair drama…
If you want in-depth understanding…
If you want targeted, specific guidance
If you are willing to spend the next 60 days absorbing new information…
If you are committed to building trust, honesty and a new relationship…
Then Sign Up for the Infidelity Recovery Center below.
If you want it all now…
if you are at your wits end…
If you are tired of going around in emotional circles and want a clear present path…
If you want personalized guidance, support and input…
Click the Level 5, Personal Coaching with Dr. Huizenga Add to Cart Button below.
Use this Chart to Gain Access to Your Level.
LEVEL 2
48 Hour Infidelity Boot Camp
LEVEL 4
Advanced Affair Recovery
LEVEL 5
Personal Coaching with Dr. Huizenga
What's more important than loving
and being loved?
Absolutely nothing! You know that now!
Infidelity profoundly grabs you by the throat and teaches you that lesson.
Choose NOW to spend the next 60 days with me and my resources to dramatically and forever turn your affair nightmare around and find a love that resides deep in your heart.
I don't think you need much convincing do you?
You are here.
You obviously are determined, intelligent, aware and committed to doing everything in YOUR power to break free from the affair.
If you are still reading, I assume you would be the type of person I would enjoy working with, and we could accomplish much together.
Click the Add to Cart button and let's get started.
Use this Chart to Gain Access to Your Level.
LEVEL 2
48 Hour Infidelity Boot Camp
LEVEL 4
Advanced Affair Recovery
LEVEL 5
Personal Coaching with Dr. Huizenga
If you are hanging on the fence…
If you like to take one thing at a time…
If you like to move from point A to point B first…
If you want to spend more time getting to know me and my resources…
Then I suggest you purchase the Level 3, Affair Recovery Module.
This powerful Module contains my best selling ebook, "Break Free From the Affair," which gives you a powerful foundation to begin addressing the infidelity.
The choice is yours.
And, it feels good to have a choice,
does it not?
It feels good to know there are options.
If feels good to know that answers exist "out there," and you can tap into those answers and new perspectives.
Choose now to give it a try.
Again, time is critical.
For one thing, I assume you are sick and tired of the infidelity mess and want it resolved yesterday!
You refuse to allow the swirling, confusion, hurt and betrayal to control, pummel and destroy your life and family for another week, month, or heaven forbid, another year.
Start now to end your nightmare.
Give the Infidelity Recovery Center a shot for 60 days.
Work it!
Use it!
Learn!
Watch the progress.
Feel differently.
And, if after 60 days, you don't feel better, haven't learned more, or see no change, contact me and I will fully refund your money for the first four modules. No questions asked.
You have nothing to lose and everything to gain.
Join with me now.
I look forward to working with you.
The best,
Bob
Use this Chart to Gain Access to Your Level.
LEVEL 2
48 Hour Infidelity Boot Camp
LEVEL 4
Advanced Affair Recovery
LEVEL 5
Personal Coaching with Dr. Huizenga