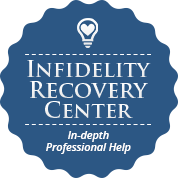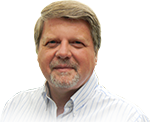 DR. BOB HUIZENGA
Upgrade to Level 2: 48 Hour Infidelity Boot Camp
Problem – You can be Stuck in Infidelity
and Mistrust for YEARS
Here's the sad story: many flail around and flounder with infidelity for years and decades. I coached a 60 year old lady spewing forth bitterness and pain about her husband's affair 28 years ago.
Conventional Advice is a Dead End
If you follow conventional and traditional advice about how to deal with infidelity you walk down a dead end road, at best. This is what I mean:
Getting counseling for an active affair is relational suicide.
Kicking 'em out or ultimatums paints you into a corner.
Trying to win them back by becoming a better person only increases your resentment, counter intuitively, the resentment of your partner.
Persuading, begging, being "nice," expressing your undying love and devotion often push the cheating spouse further away.
It is vital that you forgo what doesn't work and employ new and effective strategies that get results fast and offer relief from your pain and pounding thoughts quickly.
48 Hour Infidelity Boot Camp Gets Relief and Quick Results
Level 2 of the Infidelity Recovery Center, the "48 Hour Infidelity Boot Camp" is designed with immediate Relief and Results in mind.
I give you a 48 hour plan that dramatically alters the direction of the affair.
Remember, you are at a tipping point. You need the resources to insure that you move in the right direction. No floundering. No shooting yourself in the foot.
There at Two KEY Components to the
48 Hour Infidelity Boot Camp.
1. You must stop doing what doesn't work. Just stop it. The 48 Hour Infidelity Boot Camp exposes you to the 6 Killer Mistakes.
I frequently hear, "At first I made all the mistakes. But when I stopped, huge changes took place." It will be crystal clear what you must NOT do. And, because you are highly motivated, it will be easy, within 48 hours to stop that behavior. (BTW, your spouse will be surprised and curious.)
2. The problem is your thinking. Can you get your mind off infidelity thoughts? Probably not. They are persistent. They are painful and they will not go away – on their own!
In the 48 Hour Infidelity Boot Camp I show you how to segment your time; how to create a space to breath, so you recharge your emotional strength to battle the affair. For 48 Hours you move from "Infidelity Thinking" to what I call "Boot Camp Thinking," a racially new way to train your mind to think what it must to turn the affair around.
Upgrade Now to the
48 Hour Infidelity Boot Camp
Accelerate Your Recovery,
Upgrade all the way to the Coaching Level.
LEVEL 2
48 Hour Infidelity Boot Camp
LEVEL 4
Advanced Affair Recovery
LEVEL 5
Personal Coaching with Dr. Huizenga
With this Package You Receive: