Learn How to Stop the Craziness, the Pain and Perhaps the Affair NOW! Don't Suffer any Longer and/or Lose Your Spouse to the Other Person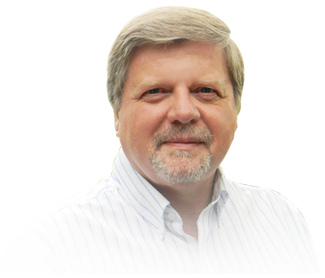 Dr. Huizenga here.
I've worked with literally thousands since I started my private practice in Marriage and Family Therapy in 1981.
The pain, confusion and utter devastation of infidelity top the list of all time personal crises. (Yes, the death of a child is close, but that grieving is understood and accepted much more than the turmoil of infidelity.)
Infidelity rocks you to your core. You fee dread, paralysis, rage and downright fear. The pain invades every cell. Day and night the pain oozes its poison.
Your trust is destroyed.

You now know only a stranger. Your inner compass is gone.
You wonder if the affair and this pain will EVER end.

Will the affair stop?

Your

dreams are shattered.

Your self

esteem is shredded.

What is wrong with YOU? Are you defective?
You feel cast aside.

A new model has taken your place.

You feel

betrayed, lied to

and you never thought this would happen.
You

feel like a loser.

Someone else has won.
You are

embarrassed and humiliated.

You feel

utterly alone

and want to hide.
You

feel ignored

and diminished, like an afterthought.
You feel helpless, victimized, immobilized, enraged, confused and scared to name a few. It tears at you day and night. Your mind and body can find no escape from the incessant pain.
This pain is real and powerful.
Buy Why? Why so painfully powerful? Why so emotionall debiliating?
Infidelity's Ultimate Craziness:
Your Spouse's Affair is Your Fault
Sue's Pain




Sue's Healing Discovery




If you are like most facing infidelity, underneath your pain is the unrelenting belief that somehow YOU ARE AT FAULT for the affair.

You weren't sexy enough.
You didn't meet his/her needs.
You took him/her for granted.
You weren't attractive or handsome enough or let your body go to pot.
You didn't give him/her enough attention.

Beneath your agony a part of you believes you are defective, not ok and not enough. Somehow you failed to "Keep" your man or woman.

This is part of the folly and craziness that surround infidelity and keeps you locked in your pain and fear.

I will teach you. I will lead and guide you. I will totally convince you that the affair or your lousy marriage is NOT responsible for the affair.

Now, it doesn't work to politely repeat to yourself, "The affair in NOT my fault!"

Your family and friends and most professionals subtly point at you and think, "Where did YOU go wrong?"

I will provide, out of my extensive clinical research on infidelity and resultant conceptual framework the understanding of why the affair is NOT your fault or the product of your marriage.

You, like thousands of others I've worked with, will feel immeasurable relief from the pain once you truly comprehend the dynamics of infidelity and see how your spouse had infidelity in his/her DNA long before s/he met you.
It's not uncommon for a reader of "Break Free From the Affair" to report back to me merely hours after downloading the ebook, "You can't imagine how much better I feel after reading about the 7 types of affairs and how they emerge. Now I know! AND, now I know what to do to stop this insanity! Thank you so much!"
I want that for you also.

Your Pain, Confusion and Fear Continue, Without Effective Help and Guidance.
To alleviate and in some case totally eradicate your pain, I encourage you to download my ebook, "Break Free From the Affair."

To be honest, the success of "Break Free From the Affair" has been humbling and surprising. Since 2003 thousands of e-books have been sold and testimonials are forthcoming every day.

Why? I ask. Where is it's power?

I've poured over the countless testimonials and one theme keeps jumping out: I FEEL BETTER! OH, I FEEL SO MUCH BETTER!!

When I first found out I was enraged & your book helped to calm me down. All of the above rolled up = he stopped internet cheating & I'm not vested as much, because if it happens again, I will know what to look out for. Also our relationship is better & I have a more realistic view of understanding him. It would hurt, but I'd be exited to move forward without him….You cured my discomfort of this dis-ease!

– Laurie

I just want you to know how comforting I've found "Break Free… "I am actually beginning to personally detach myself from this whole situation. There is no comparison between my present mental/emotional state today and just 3 weeks ago. I feel pretty confident to confront my husband now.

– Joan

I don't even know you, but you and your book have been a tremendous comfort to me! I am anxious to see how my husband responds to my newfound inner strength and assertiveness.

– Karen

I read it Monday night and by Tuesday, I felt really good. I felt like I could control everything and not have him in my thoughts every second.

– Samuel

The Break Free from the Affair ebook finally gave me some peace of mind and a roadmap to follow.

– Jackie

I actually feel a little better because it seems like such a practical tool.

– Elisa

I find your writings an incredible source of comfort. I find power in knowledge and you have helped me regain myself in all this mess.

– Jeremy
"Break Free From the Affair" quickly helps you understand that the pain and fear are normal. You are not crazy! And, You are not alone.
The undisputable response to infidelity IS your pain.

After all the very essence of you, your sexuality and your value as a human being are lambasted.

Who wouldn't want to crawl into a ball and wish it were a nightmare or go on a bender of rage destroying everything in sight.

As usual your information is right on the mark. It's uncanny how your stuff seems to reach me just when I am looking for the information. It's marvelous to read. It makes me feel normal again.

– Regards Yvette

I reread it anytime I start feeling that things are getting out of control. It helps put things in perspective.

– Sally

Already, I have started putting into practice the suggestions from your materials and usually feeling empowered.

– James

I was able to wait through a roller coaster with patience and understanding while the affair burned itself out. I didn't have to do an ugly confrontation, but used little phrases like you suggested at specific times, then kept my mouth shut. This one was the "I fell out of love" one.

– Beverly

Thanks for giving me back my sanity and assuring me that I am not deficient, the marriage was not horrible, etc.

-Barbara

Which of the 7 Types of Affairs Stare You in the Face?
An affair is more than the random work of hormones.

There is rhyme and reason for one having an affair. And, the reasons go deep, very deep.

I will help you identify the type of affair facing you.

It will become abundantly clear to you and probably a surprise that affairs are NOT about "falling in love" with someone else.

I will, in detail, explain the 7 types of affairs, the people who have them and why. You will know more about the inner secrets of infidelity than 99.999% of the population.
From these 7 Unique Types of Affairs You Will Pinpoint Your Spouse and Your Situation:
My Marriage Made Me Do It

I Can't Say No

I Don't Want to Say No

I Fell Out of Love (and just love being in love)

I Want to Get Back at Him/Her

I Need to Prove My Desirability

I Want to be Close to Someone (which means I can't stand intimacy)

I was on a emotional roller coaster when I found out that my wife was having an affair (#4). Everything you said about the typical reactions for the offended were dead on.

– Amy

I've read the book—some parts over and over—and indeed it's worth it.

– Jaime

My wife had #6, she needed to prove her desirability. Your book, which I now suggest to everyone in my situation, really nailed her personality type and issues related to the affair.

– Derick

Your book helped me to see what kind of affair it is and how to treat it.

– George

Knowing the type of Affair helps to understand the why, and how to go about making the decision whether or not to stay in the marriage.

– Keven
You will be able to tell Your Future and the Future of the Affair
Yes, you can see into the future. Affairs are predictable. Once you identify the patterns you can project ahead and know what most likely will happen next. Here are a few examples:
You CAN know how long he will be involved in that affair

You CAN know whether he is more susceptible to a one-night stand or a long-term affair

You CAN predict whether this will be the one and only affair or whether more are down the line

You CAN predict the nature of his relationship with the OP

You CAN know whether they will live happily ever after

You CAN know whether it is primarily a sexual relationship or emotional relationship

You CAN predict how and when the affair will end.

I read your book the other night and it was very inspirational.…the 7 things you suggest in the appendix are great.

– Jovan

…you pose pertinent and sometimes uncomfortable questions

– Marco

Thank you, I feel like I have an answer now and help. Thank you again. Bless you for helping so many people. I wish I had found your site a year ago and I might not be in this mess.

– Sincerely, Debra.

It was like a road map because I wanted to work on my marriage but did not have any clues.

– Jane
Once you have gathered yourself emotionally with the pain and fear subsided or gone, and one you see the larger picture and look with almost interest at the type of affair and motives you're your spouse or partner, you are ready to ACT.
In "Break Free From the Affair" I provide an outline of exactly what action you can take for each kind of affair.
I put words into your mouth, giving you phrases you can use with your partner that fit exactly your situation.
With each kind of affair I list skills that work best with that affair and increase your chances for making significant change.
You learn 16 skills that you easily learn and apply to the 7 different affairs: (you will only need to learn and apply those skills applicable to the affair facing you. I'll show you the one(s) that will work best for you.)
You will learn when and how to
send messages

use silence

get to the real commitment

leap your partner

look for upset

contextualize

peel away layers to the truth

gap the goal

and 8 more skills and communication tools

Your e-book is not only helpful, but life-changing. The paranoia that gripped me, including the suspicions, the doubts, the desire to harm the "OP" (you know, physically hurt him to teach him a lesson), and the emotional pain that went along with all of that have subsided to the point where I can look at my wife as a hurting individual. I understand that I am not to blame and that the only person I can change is myself. I also understand that I did have a role in "pushing" her away, although her choice to deal with it was a "crappy" one. What is liberating is the fact that when I let go of her, I was free to see how hard I was holding on. It was so bad that every time she would go to the restroom or go on-line or be away from me for more than a minute, I would immediately suspect her of contacting the "OP". It was a cancer eating me alive. But I know that the changes occurring within me will last the rest of my life and give me the courage to face whatever the future holds. Your book and strategies have opened up a new doorway to help me face life's challenges and I am most thankful.

– Michael

The portions of the book I have read have helped me enormously. I feel I have some direction in how to pick up the pieces and make decisions that will be good instead of destructive. No matter how this turns out I'm already allot better off (feeling wise) than he appears to be Seems like your recommendations are right on target – he can't figure out exactly what is going on I clearly identified what kind of "cheater" my husband is and feel a great sense of relief as well as strategies on how to approach him accordingly.

– Leon

Already, I have started putting into practice the suggestions from your materials and usually feeling empowered.

– Romeo
I encourage you to download "Break Free From the Affair" now. I've poured my life's work into this baby. It represents contact with thousands of clients and hundreds of couples, hundreds of hours of professional supervision, tens of thousands of dollars spent on professional education and tens of thousands of hours spent in direct client contact.
Download now and use me. Take advantage of everything I've learned and condensed into this powerful e-book.
In 5 Minutes I Will Put on Your Computer Screen the Answers, Strategies and Never-Before-Published Knowledge Base You MUST Have To:
Get through this faster! Gain confidence. Clear the fog of confusion and diminish the pain.

Have the crazy days, sleepless nights, absent appetite and queasy stomach fade.

Find the strength and courage you never thought you had. Exude a new power. He will notice and it will shake his world.

Know in your heart that the affair is not your fault. No more self-blame and self-loathing. (You really did your best, you know)

Know exactly why he had the affair. You will know him better than he knows himself.

In the next 6 months turn this disaster into a new opportunity.

Melt your rage and hurt into understanding and eventually compassion.

Become an expert in affairs. Outsmart him and the OP.

Be tough AND patient and understanding.

Eyeball him and he will be the first to blink.

Surprise yourself and partner with your newfound wisdom and insight.

Have a REAL chance to stop the affair.

Say the right words that shake your partner to the bone so he stops to truly consider the folly of the affair.

The direct way that you present your info gets my attention immediately. Your voice speaks to me with experience and knowledge that is rare in your field. You "get it" and I thank you very much!! Have a great day.

– David

Thank you so much for writing Break Free and making available for instant download. It has saved my marriage and perhaps saved my life when I was down the most

– Mike

I'm taking your advice and feel confident and at peace that I am on the path to reclaiming my integrity.

– Roger

I downloaded it last night and it has been very eye-opening. It is wonderful that just when I needed some practical and sound advice.

– Daisy
What monetary value do you place on that?

Freedom from your pain and fear is worth how much to you?

Grabbing on to a game plan that just might stop the affair or redirect its course is how much to you?
Remember, I've logged over 30,000 hours of direct client contact. Clients have paid me thousands of dollars over time to help with their personal and relational concerns.
And, now I'm offering to you, in a condensed powerful form, everything I know, at this point, about infidelity for ONLY $49.95.
Now, I'm not bashful in pushing it, because of all the emails, phone calls and messages from those who claim that the e-book and my other materials in some cases literally saved their life or dramatically offered hope and a new direction filled with joy and peace.
I'm not saying this to brag either. I've poured my heart, soul and financial reserves in getting to this point of expertise.
I've labored long and hard and have jumped through all the professional hoops. I'm pleased and humbled that I've served so many over the course of two plus decades.
I want you to be one of those.
Here's How You Can Get Started Breaking Free
From the Affair in the Next 5 Minutes…
When you click on the button below, you will be taken to our secure order page. Your order is kept completely confidential – only the processing company and your credit card company access the information.
Your order is processed immediately, and you'll get a receipt for your purchase with a transaction number and a link to where you can download your book right away.
You'll be reading your book in less than 5 minutes.
I'll tell you in the introduction how to use the book; devise new strategies that will help you make a difference and get pointed in the right direction right now.
You will want to go back to this book time and time again as you do what you must do to create the life and love relationship you really want.
Order Now and Get These BONUS GIFTS!!
When you order Break Free From the Affair, you receive this innovative e-book to help you with confronting your partner.
In this 48 page e-book, Paul and Layne Cutright teach you how to transform your experience of arguments and upsets in your relationships. Rather than avoiding confrontation and "walking on eggshells", you will be able to safely and constructively talk about things that are hard to talk about.
This guide, written by someone who has been-there-done-that, includes effective ways to find out if your mate is cheating.
This material is very useful for anyone who suspects
sexual affairs or cyber affairs. You will get over 20 pages of information including:
How to Tell if Your Spouse is Lying!
Signs of a Cheating Spouse!
Tactics to Catch Them in the Act!
Tactics to Learn Their Past!
Things Cheaters Do to Hide Affairs!
Mistakes Cheaters Make!
Gain Advantages Over Them!
Latest Cheating Spouse Statistics!
Four-Step How-To-Catch Formula!
You will automatically receive monthly the Break Free Newsletter. The Newsletter presents innovative, thought provoking and exceedingly helpful articles and tools that become tomorrow's best selling e-books and resources. The Newsletter helps you:
Keep your life on target in the midst of your crisis
Get the boost you need to keep going and Feel better right now
Put a knowing smile on your face
Be connected to people and resources that will become your best friend
Here's what some of my subscribers say:
I look forward to your future newsletters. (My husband is aware I am getting information from this site and he is actually reading some of it! I hope it helps.)
—Subscriber
Reading your newsletters really seems to help. I read it Monday night and by Tuesday, I felt really good. I felt like I could control everything and not have him in my thoughts every second.
—Subscriber
This is a specially adapted abridged E-book version written for you by
Nancy J. Wasson, Ph.D. and Lee Hefner. Once Downloaded, You will find:
Ten Important Questions to Ask Yourself
These questions will Tell you if Saving Your Marriage is possible
Twenty-one Mistakes You Don't Want to Make
Reclaim Your Marriage with These Action Steps
Sixteen Ways to Take Care of yourself
Twenty-five Ways to Deepen Your Relationship
Twelve Ways to Expand your Inner Skills
And More…
But There's More…
Take Dr. Huizenga's Voice and Wisdom with you to Keep Focused
Start to Feel Normal Again
Sharpen Your Direction
Cut Through The Confusion
Keeping focused and moving forward
is CRUCIAL to surviving infidelity
Listen to these audios on your computer
Download to your mp3 player
Download to your phone
Listen while running, walking, in the car… whenever you have an opportunity.
Dr. Huizenga, a clinically experienced Marriage and Family Therapist, shares with you live and powerful coaching sessions with those probably similar to you. You will begin to tap into his wisdom and experience.
Get hours of live one-on-one coaching with those who face the most powerful feelings and confusion surrounding infidelity. You will hear Dr. Huizenga and another focus on such topics as:
Audio #1: Getting off the Bipolar Roller coaster
Audio #2: When Will I Feel Normal?
Audio #3: Facing Sexual Confusion and Addiction
Audio #4: How do I say NO?
Audio #5: Confronting Her Dominant-Submissive Affair
Audio #6: Beyond Holding His World Together
Audio #7: He Can't Take My Feelings
Audio #8: 10 Years to Crash and Burn
Audio #9: How do I Know if I REALLY Want the Marriage?
Audio #10: Get out of there! Now!
Audio #11: Beyond Surviving
Audio #12: Closure on a Cheating Spouse: From Anger to Frustration
And more…
Dr. Huizenga typically charges $320 per hour for his services. With 3 hours exposure to his expertise you come close to a value of $1,000.00.
Allow these audios to take you through the first 3 months of your healing and change.
For a limited time only, receive a free 15 minute
phone consultation with Dr. Huizenga
Ask your questions

Sharpen your direction

Get emotional support
Please undertand that Dr. Huizenga's schedule holds only so many 15 minute sessions. Because he values your presence and purchase, he wants to make himself available. Take advantage of this opportunity while you can.
Break Free From the Affair comes with a 100% Money Back Guarantee
If at any time within the next 60 days you find the material not helpful,
I'll cheerfully refund your money, and you can keep the book.
Just click on the button below to order your ebooks PLUS
webinar follow up with Dr. Huizenga – all for only $49.95.
Order safely from our secure order form.

I look forward to hearing from you today.
Dr. Robert Huizenga, LMFT, CSW
PS – There is hope, even though you may feel the confusion, overwhelm and helplessness. Don't give up. You CAN see your way through this crisis. I know. I hear people talk about it every day. Please take my word for it. Your life can be better. Decide right now to take some action, please – whether it's buying my book or doing something different.
PSS – We are here to assist you. Set up a time right now to talk to someone. Click here to set it up.